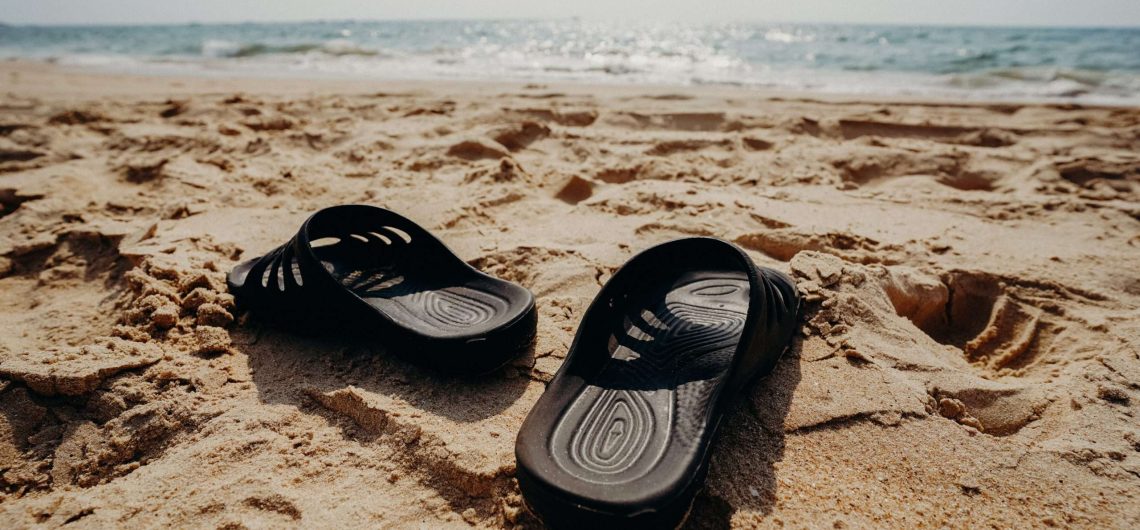 Introduction
Do you have an insatiable wanderlust, and the dream of exploring the beautiful beaches and vibrant culture of Goa is calling out to you? If you are worried about your budget constraints, fear not! This article will guide you on how to reach Goa on a budget without compromising on the excitement and adventure. Goa, a paradise for beach lovers and party enthusiasts, offers various affordable travel options. So, let's dive into the ultimate guide on making your Goa trip pocket-friendly and unforgettable.
1. Plan Ahead and Book Early
The key to saving money on any trip is proper planning. Start by deciding the best time to visit Goa, considering the off-season when accommodation and travel fares are relatively cheaper. Once you have the dates set, book your transportation and accommodation well in advance to secure the best deals.
2. Opt for Budget Airlines or Trains
When traveling to Goa on a budget, your choice of transportation matters. Look for budget airlines that offer competitive fares, especially during their promotional periods. Another cost-effective option is to take a train to Goa, which not only saves money but also provides a scenic journey through the picturesque landscapes of India.
3. Embrace the Road Trip
If you are an adventurous soul and prefer the scenic route, consider a road trip to Goa. Round up your travel buddies, split the fuel costs, and hit the road. Driving to Goa allows you to explore the hidden gems along the way, creating memories that will last a lifetime.
4. Share Rides and Accommodation
Traveling with a group of friends? Sharing rides and accommodation can significantly reduce the overall expenses. Opt for shared cabs or taxis to reach your destinations in Goa. Additionally, booking shared accommodations, such as hostels or guesthouses, can cut down your lodging costs while providing a chance to meet fellow travelers.
5. Explore Local Transportation
Once in Goa, make use of the local transportation options, such as buses and motorcycles for hire. These options are budget-friendly and give you the freedom to explore the city at your own pace. Riding a bike through the scenic Goan streets is an experience in itself.
6. Relish Local Cuisine and Street Food
Goa is a food lover's paradise with a diverse range of dishes. To stick to your budget, savor the local Goan cuisine and street food. Beach shacks and small eateries offer delicious dishes at affordable prices, allowing you to indulge in the authentic flavors without breaking the bank.
7. Avail of Discounts and Offers
Keep an eye out for discounts and special offers on various activities and attractions in Goa. Many places offer reduced rates during specific times, especially during weekdays or off-peak seasons. Utilize these deals to enjoy the best of Goa without splurging.
8. Participate in Free Events and Festivals
Goa is known for its vibrant festivals and events. Thankfully, many of these events are free to attend. Join the local celebrations, dance to the beats of Goan music, and immerse yourself in the culture without spending a dime.
9. Embrace the Beach Life
Goa's biggest attractions are its stunning beaches, and the best part is that they are free to access! Spend your days basking in the sun, swimming in the clear waters, and creating unforgettable memories on the sandy shores.
10. Shop Wisely
It's hard to resist the colorful markets and souvenir shops in Goa, but be smart with your shopping. Bargain for reasonable prices and avoid tourist traps. Support local artisans and find unique souvenirs at affordable rates.
11. Capture Moments, Not Things
Instead of spending on material items, invest in experiences and capture moments through photographs. These memories will be far more valuable and will last a lifetime.
Conclusion
Traveling to Goa on a budget is not only possible but also a rewarding experience. By planning ahead, being resourceful, and embracing the local culture, you can enjoy the best of Goa without burning a hole in your pocket. So, pack your bags, hop on a budget flight, and get ready to immerse yourself in the picturesque beauty and warm hospitality of Goa!
---
FAQs
1. What is the best time to visit Goa on a budget?
Visiting Goa during the off-season, typically from April to September, can save you money on accommodations and travel fares.
2. How can I save on accommodation costs in Goa?
Consider staying in shared accommodations like hostels or guesthouses, which are not only budget-friendly but also offer an opportunity to meet fellow travelers.
3. Are there budget airlines that fly to Goa?
Yes, many budget airlines offer competitive fares to Goa, especially during promotional periods.
4. What are the must-try dishes in Goa on a budget?
Indulge in the local Goan cuisine and street food, such as seafood, fish curry, and Bebinca, a traditional Goan dessert.
5. Can I rent a bike in Goa for budget-friendly transportation?
Yes, renting a motorcycle in Goa is a popular and affordable way to explore the city and its surroundings.